1. For any questions or Help send me (PiStyle Primswitch) an
Notecard in Second Life World.
2. My Items are NO Transferable, I can't change this permission.
Please dont ask about that!
Gatcha Item Trans, but NO copy.
3. You can send Gifts direct on my Vendors in the Mainstore.
Click the Object you want to buy and following the pop up menue.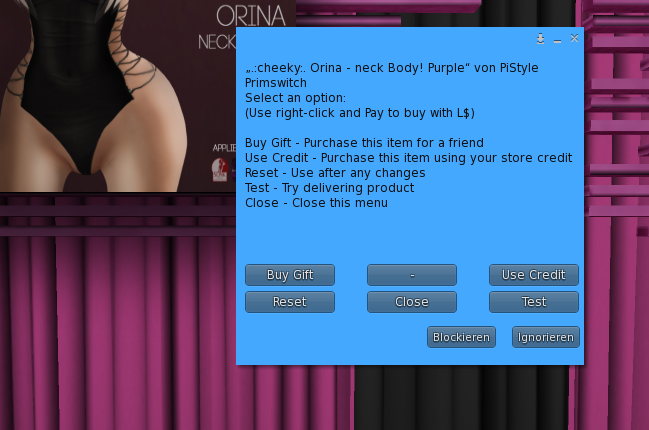 4. Wear the "cheeky Update Group" and earn Credits on each Item you buy on my Mainstore.
You can use your Credits to buy more items at cheeky.
5. Use the Redelivery Terminal at the Place where you buy the Items.
Item not Listed?
No Problem send me Notecard with Transaction History and i send it directly to you.
6. Double Purchase? I can't refund Money, Only via Store Credit. So can you use it for an other Item.